RESORT LIVING - FLORIDA STYLE
Positioned within the award-winning master-planned community of Lakewood Ranch, Star Farms is minutes from dining, shopping, cultural activities and top-rated beaches. This gated, multigenerational village will offer a variety of amenities, clubs and hospitality services including four resort campuses, clubhouses, pools, trails, pet parks, sport courts, a wellness complex and much more! Whether exploring new adventures, discovering new passions, meeting new neighbors or finding new ways to connect with nature, Star Farms will be your place to call home.
AMENITY MASTER PLAN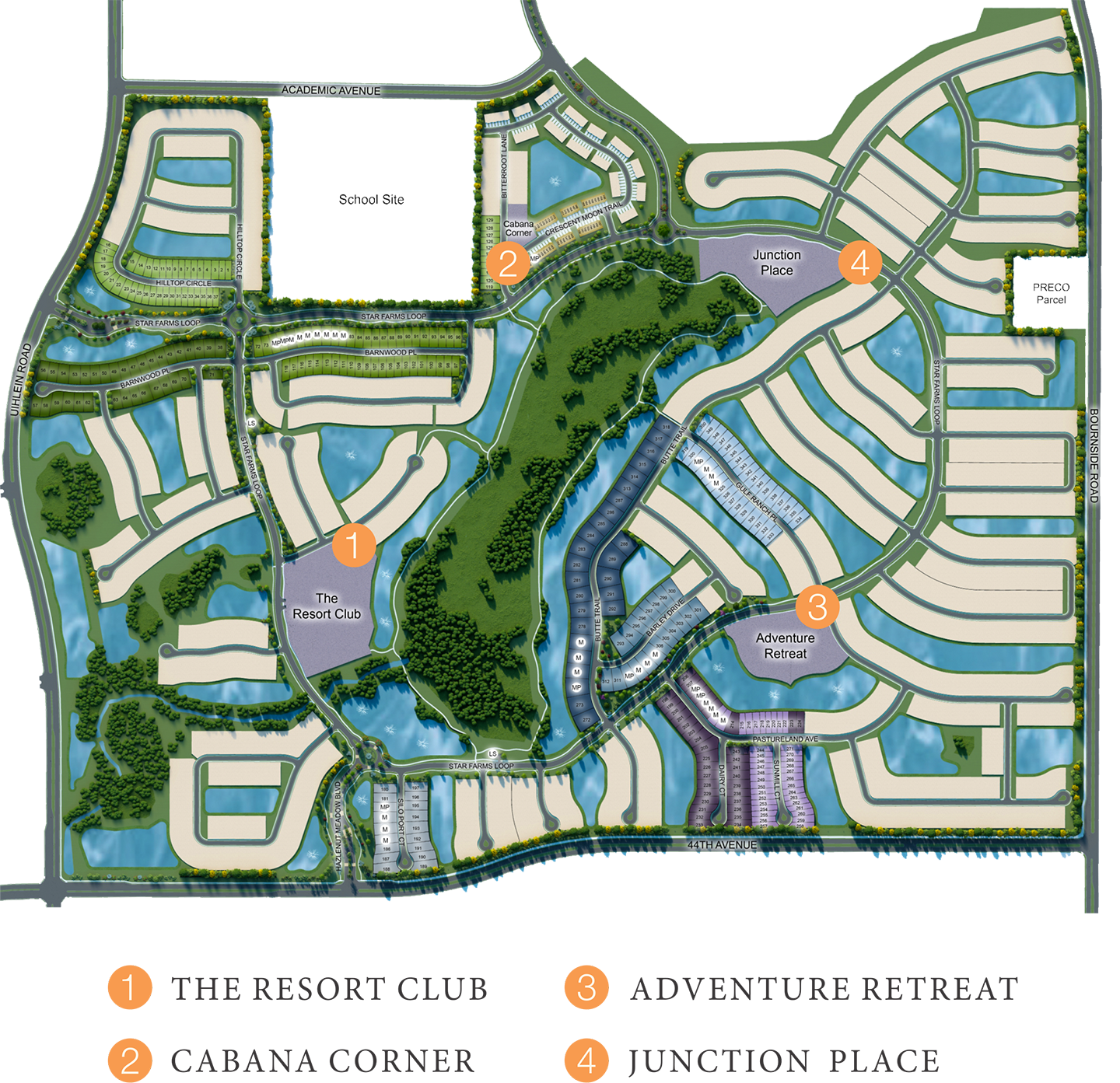 THE RESORT CLUB
The social hub of Star Farms, The Resort Club, will be an innovative, amenity-rich campus including a hospitality-staffed clubhouse, where members can explore interests, stay active and connect with friends who share similar excitement for this new chapter in life .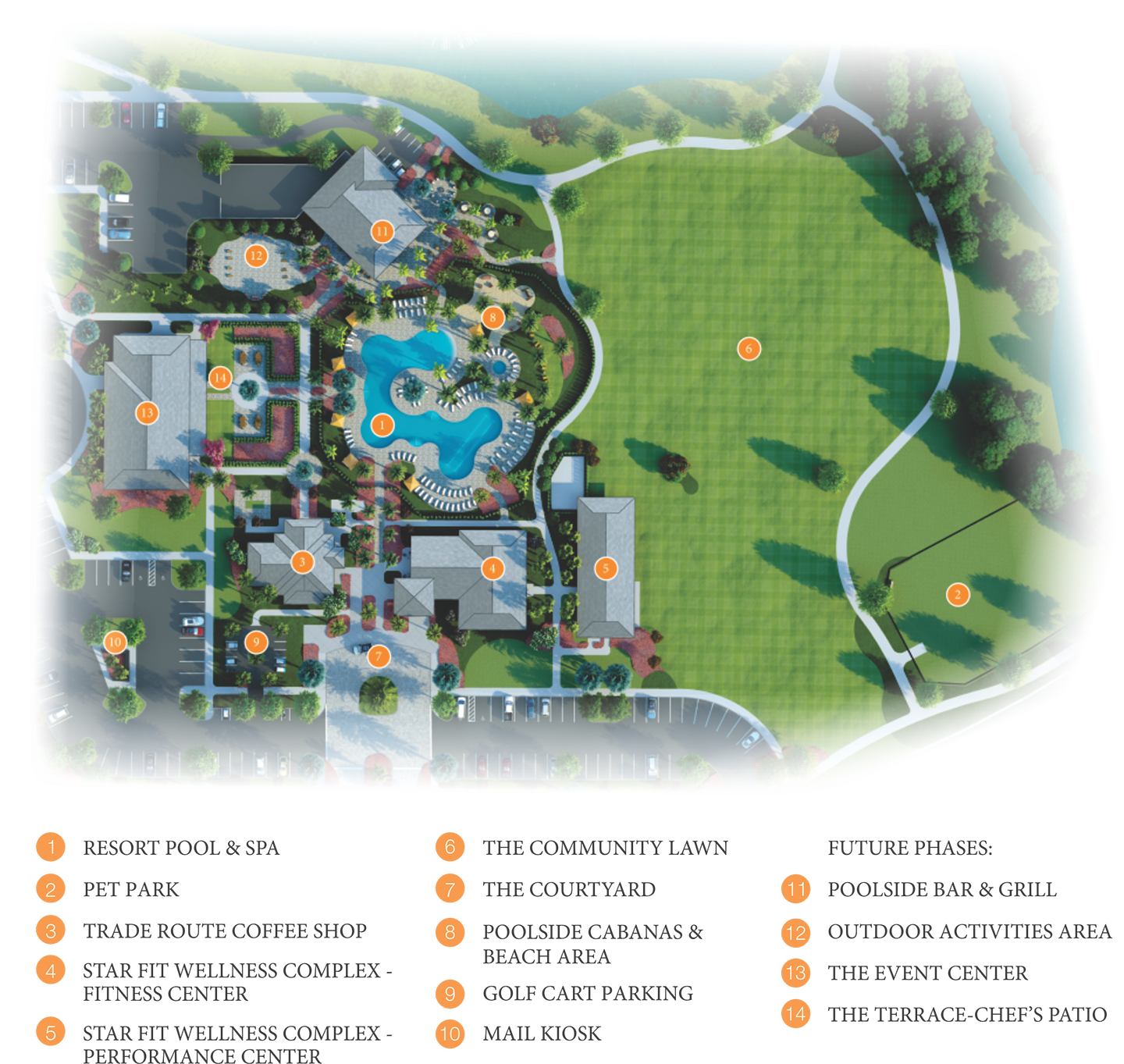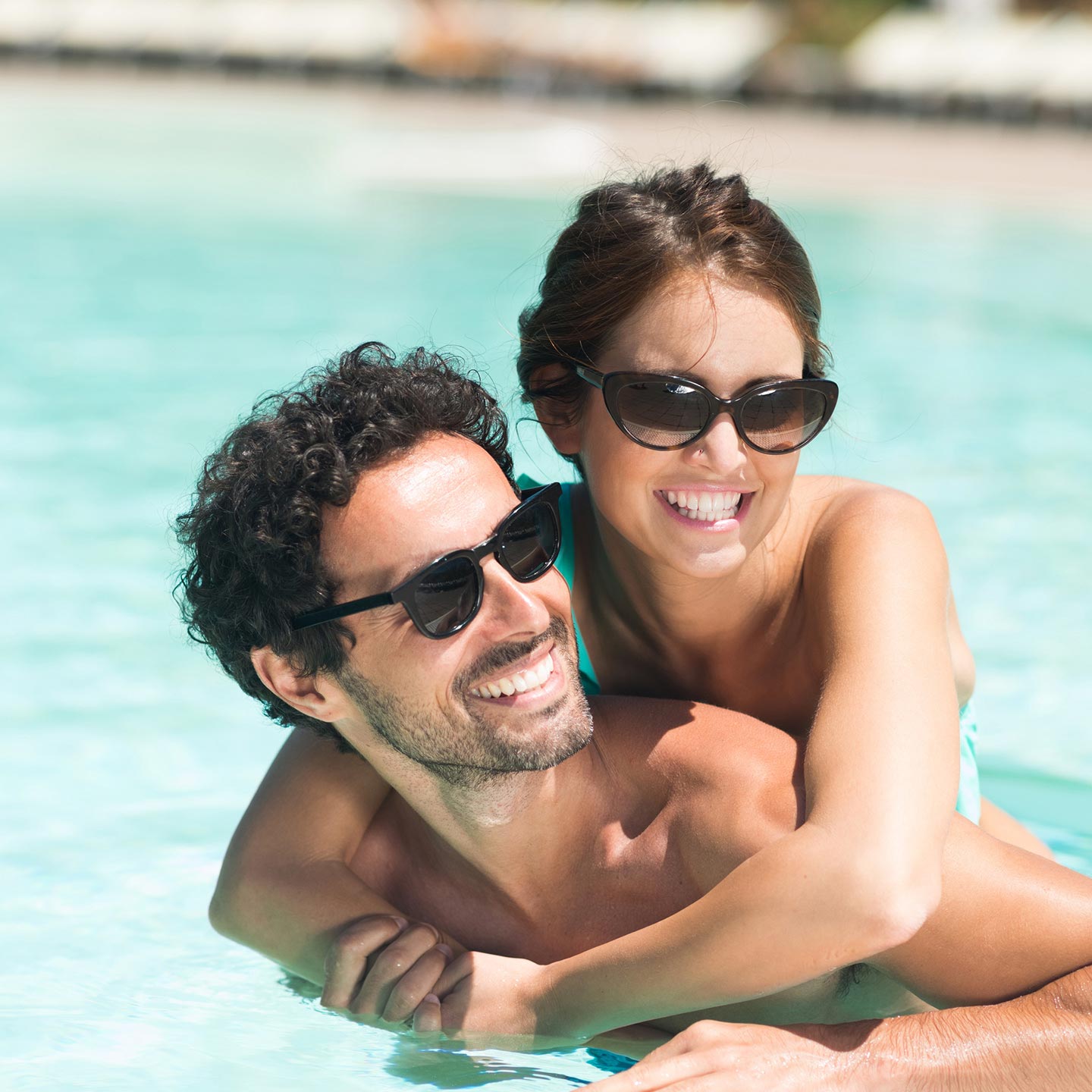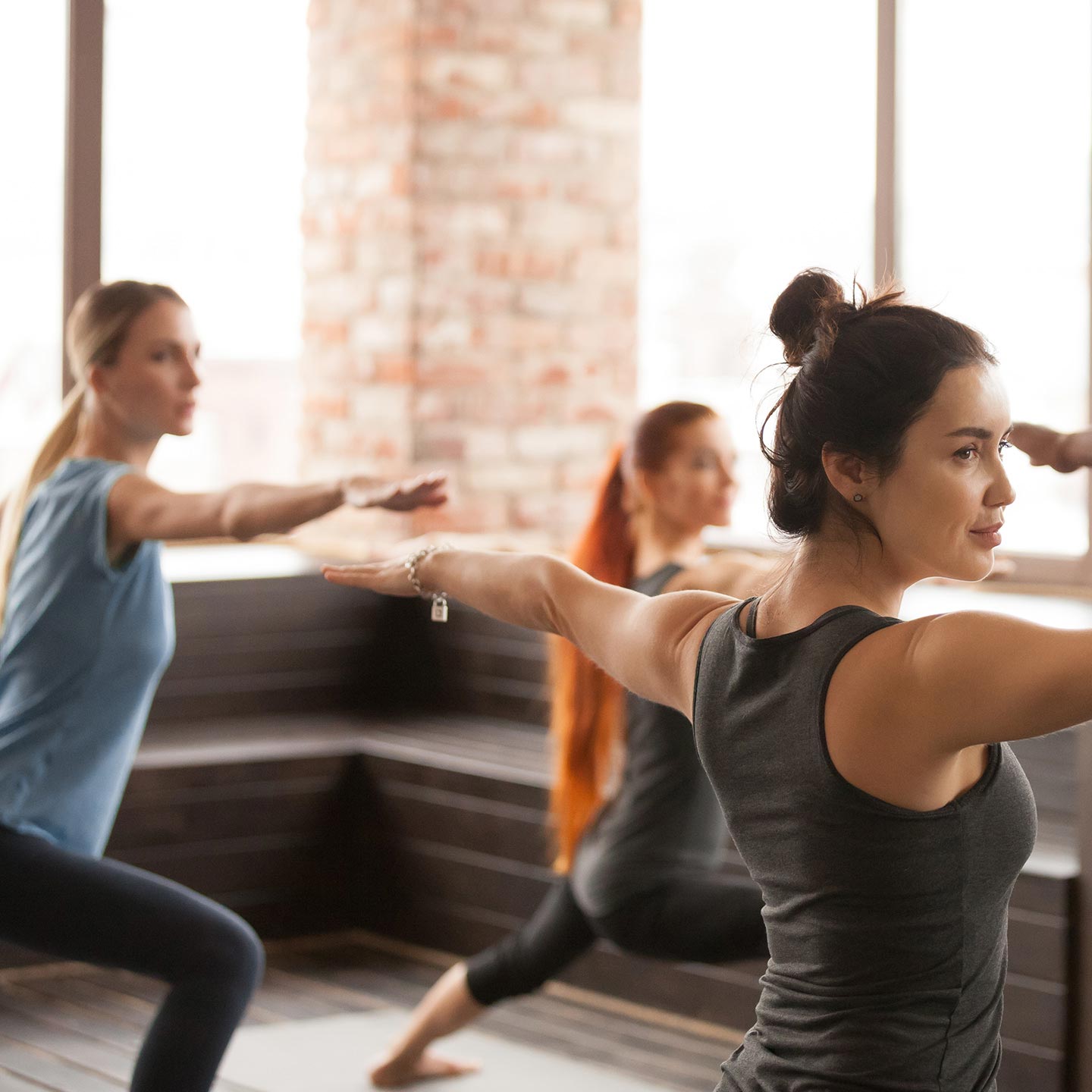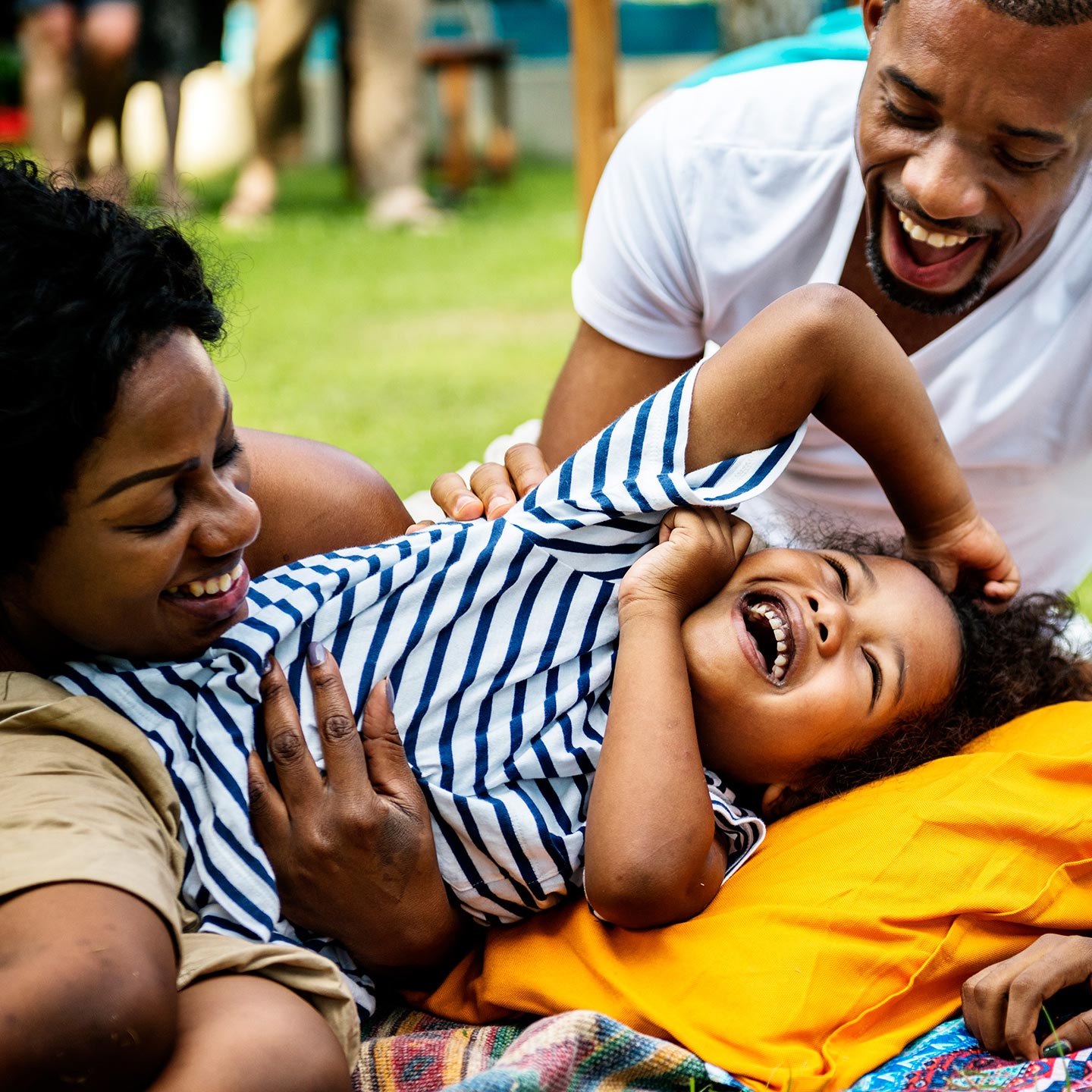 JUNCTION PLACE
Contemporary Family
A place where two or more roads meet, "The Junction." We plan to design a family center programmed and built for families to enjoy social scenes with neighbors, outdoor activities for children in a resort setting and after-school programs to meet your children's interests .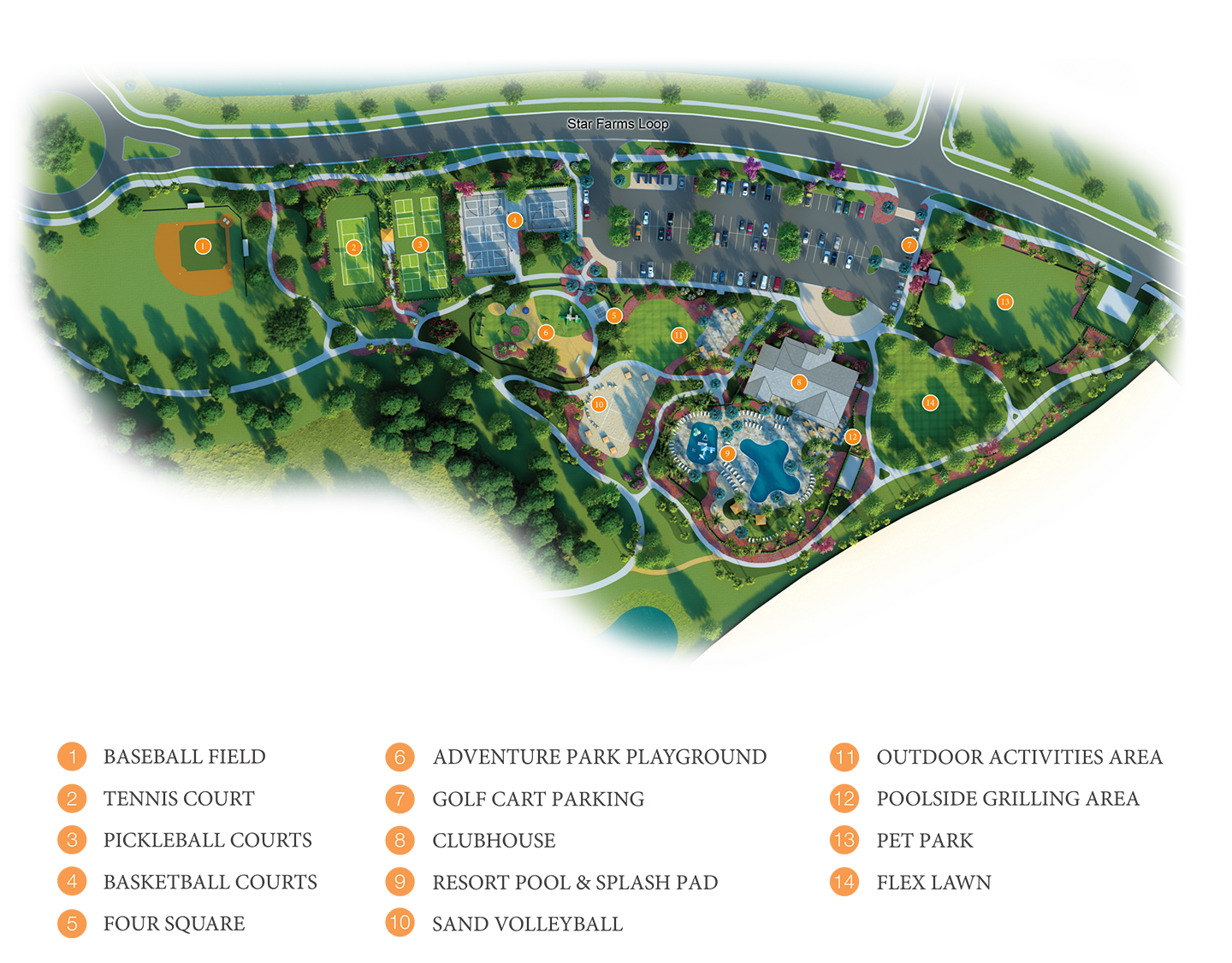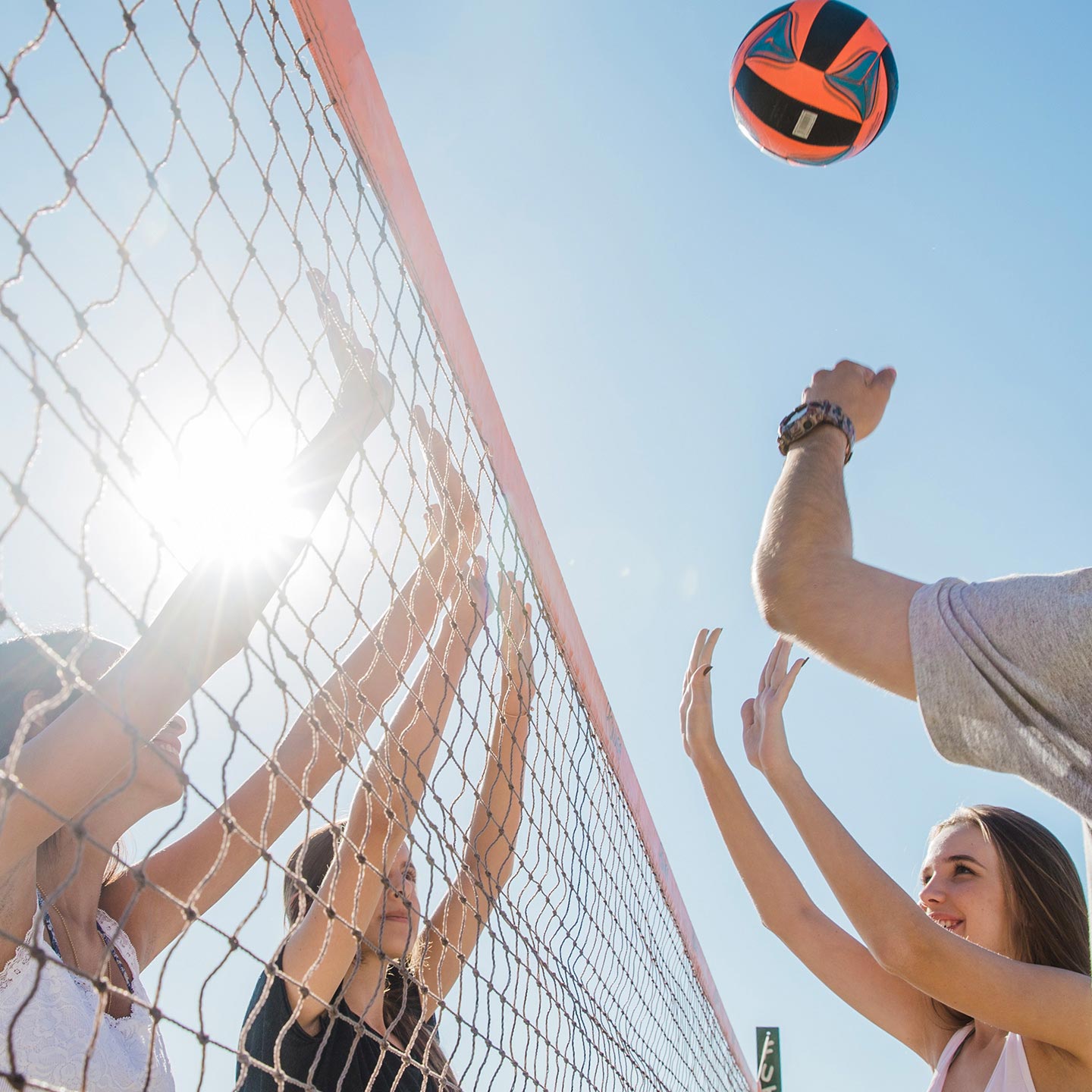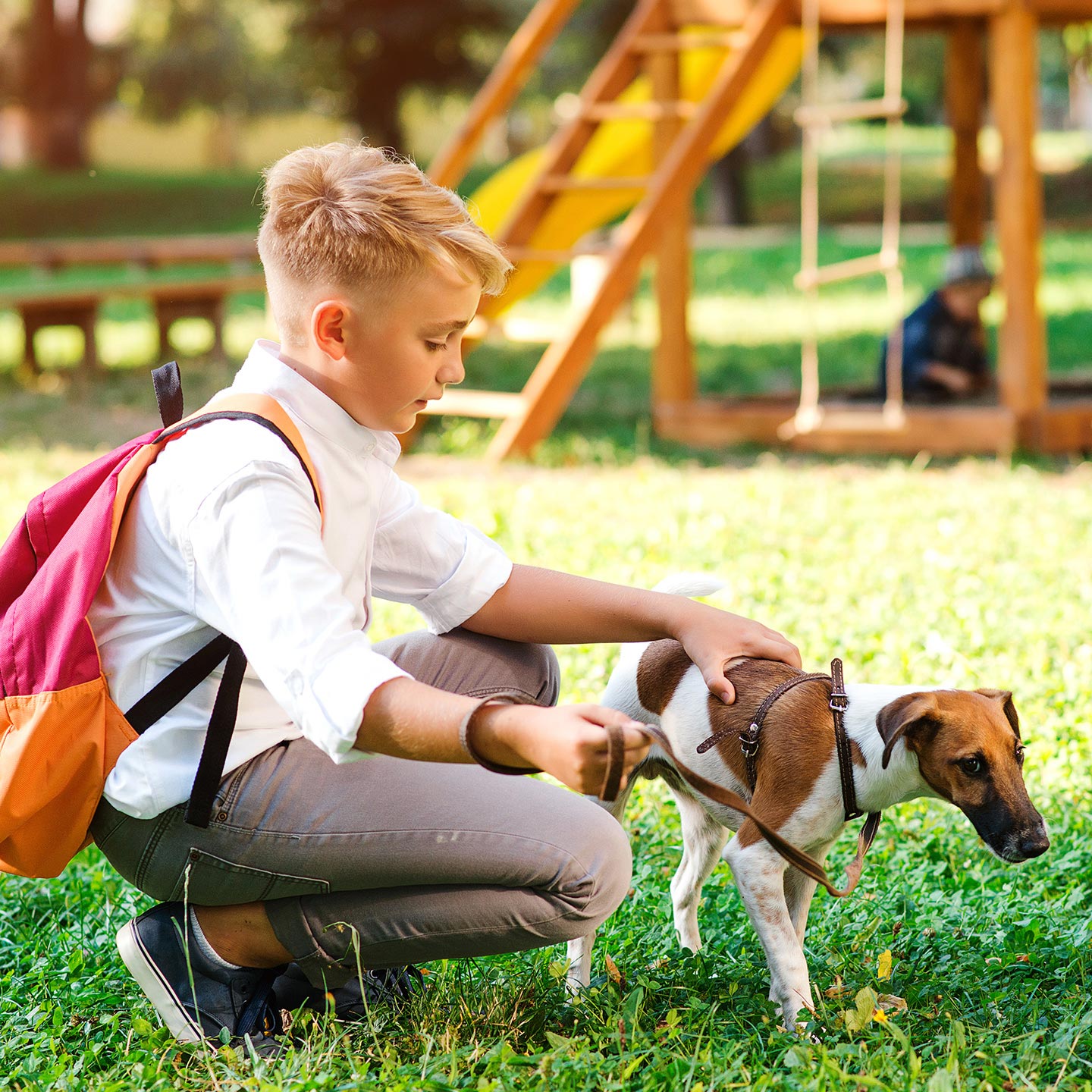 ADVENTURE RETREAT
Targeted Active Adult
The Adventure Retreat will be a social center catering to the needs and lifestyle of the active adult. Amenities will include an indoor gathering space for gaming, clubs and a calendar of activities in addition to a strategically designed wellness center, a private pool for relaxing in the Florida sunshine or joining group water aerobics and much more .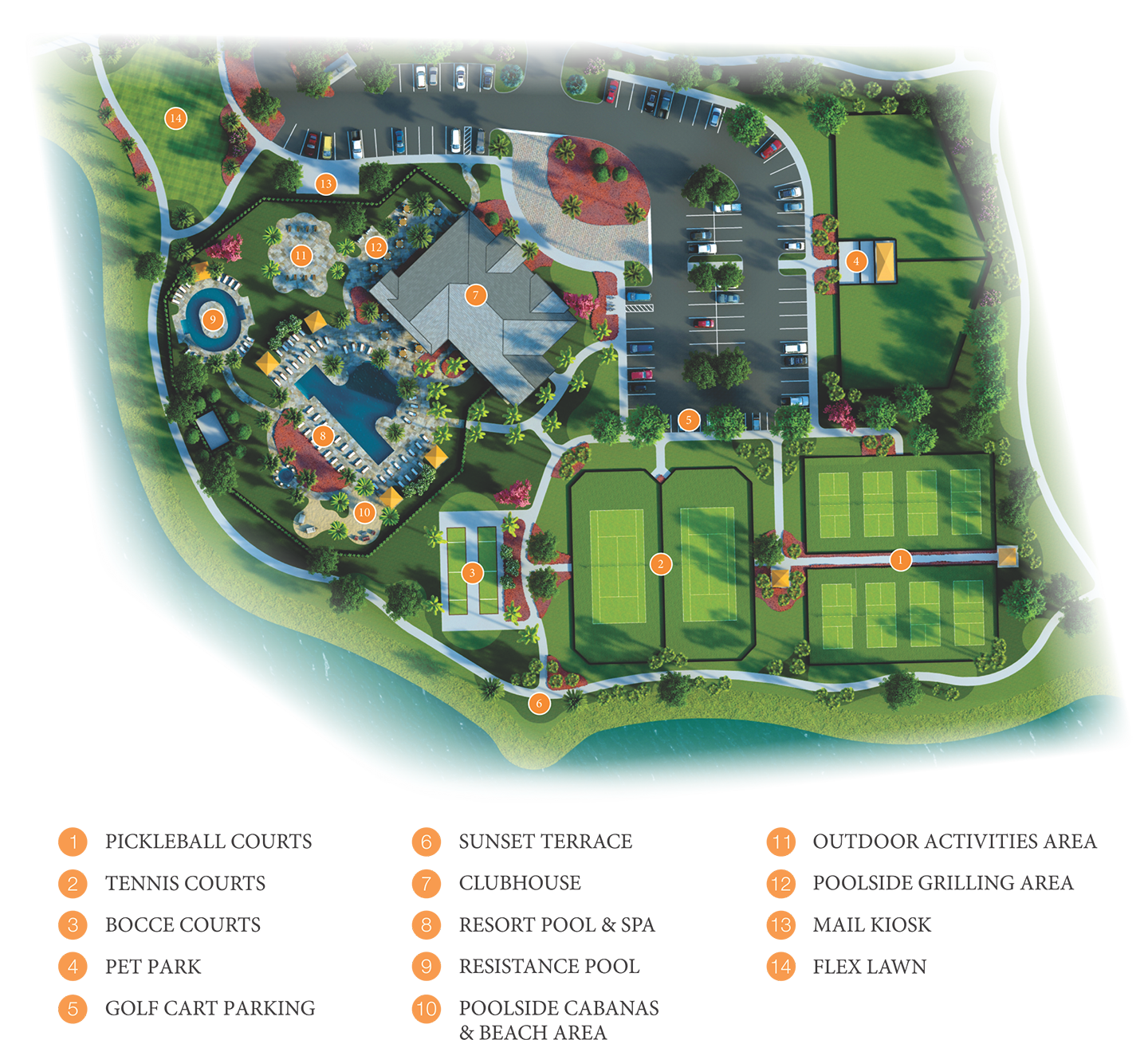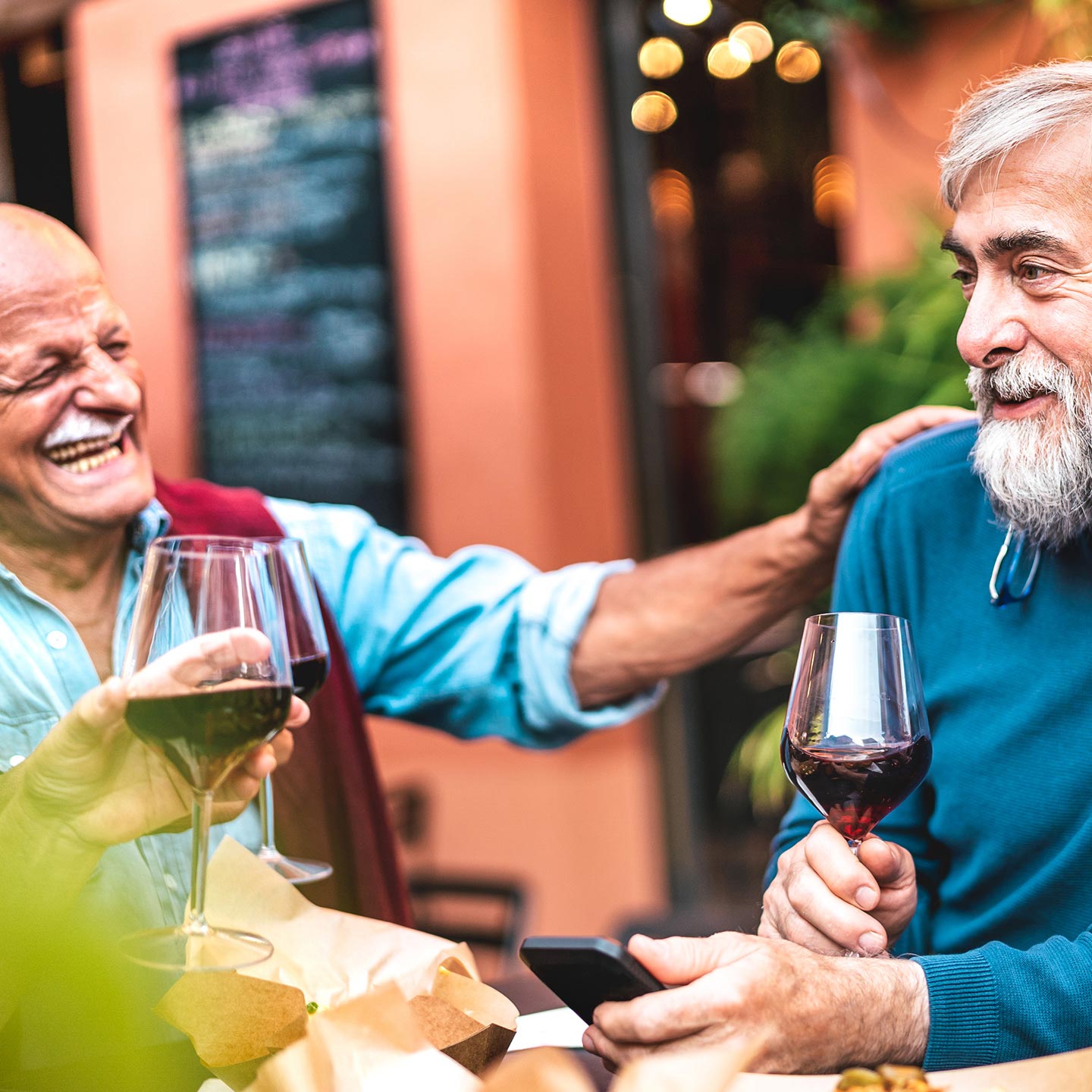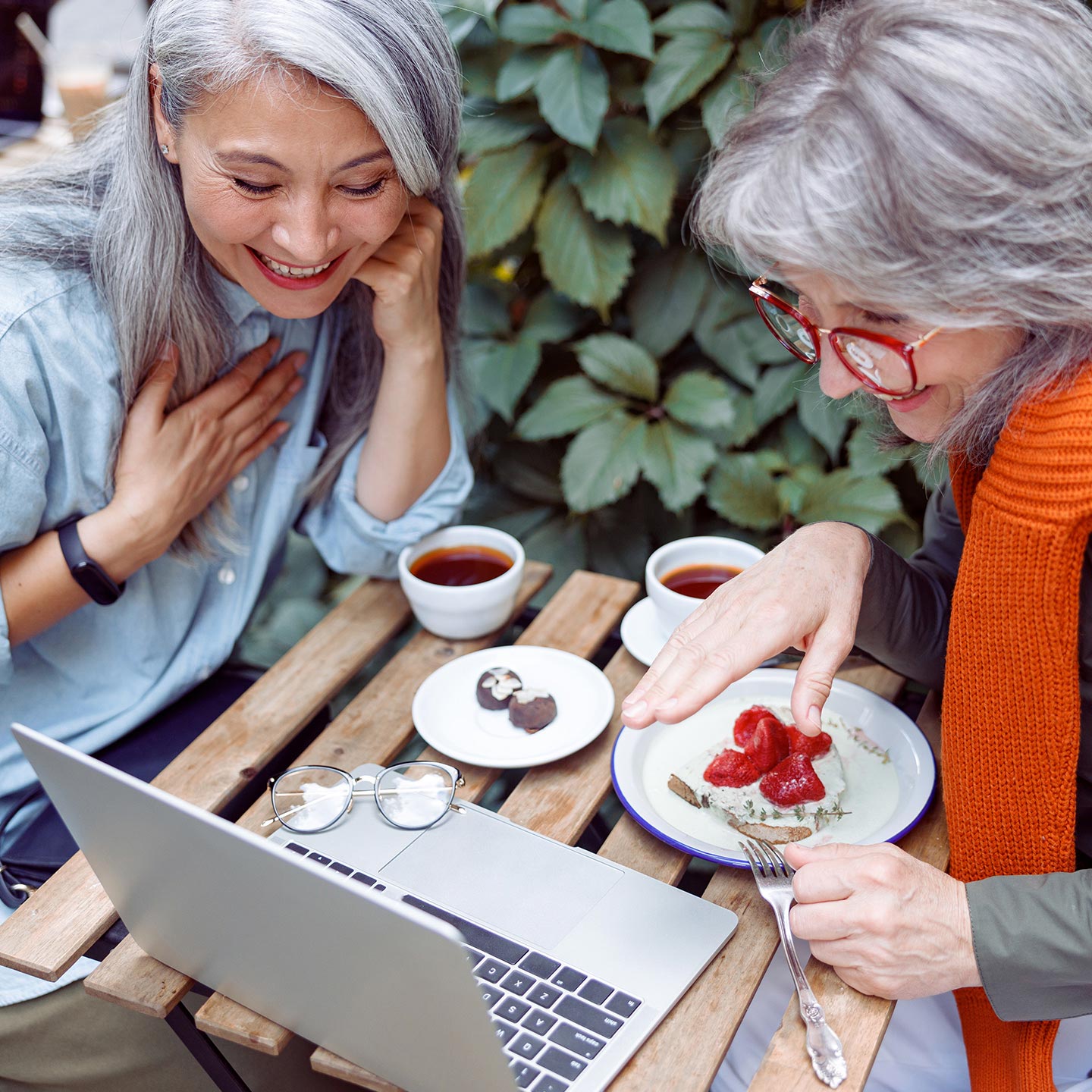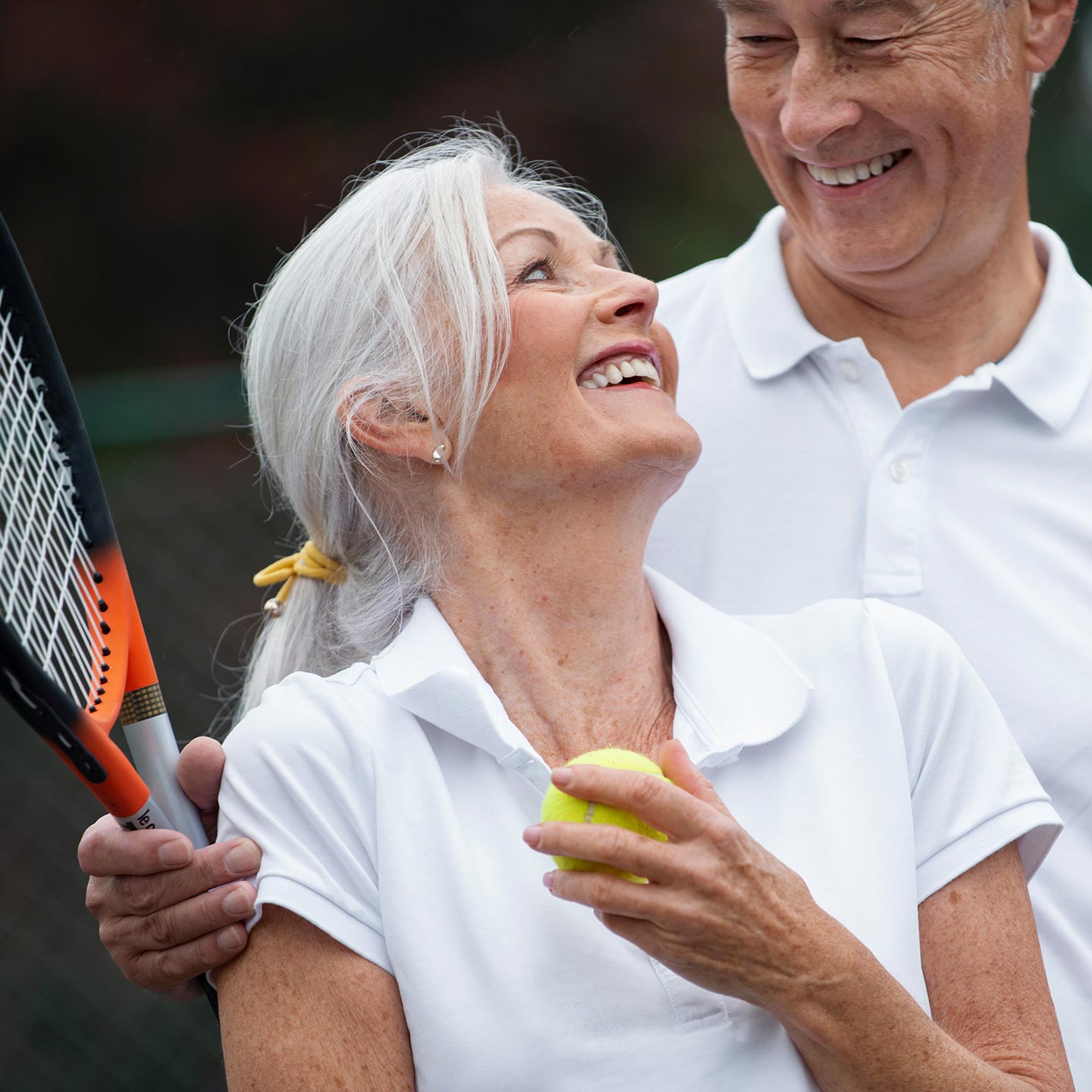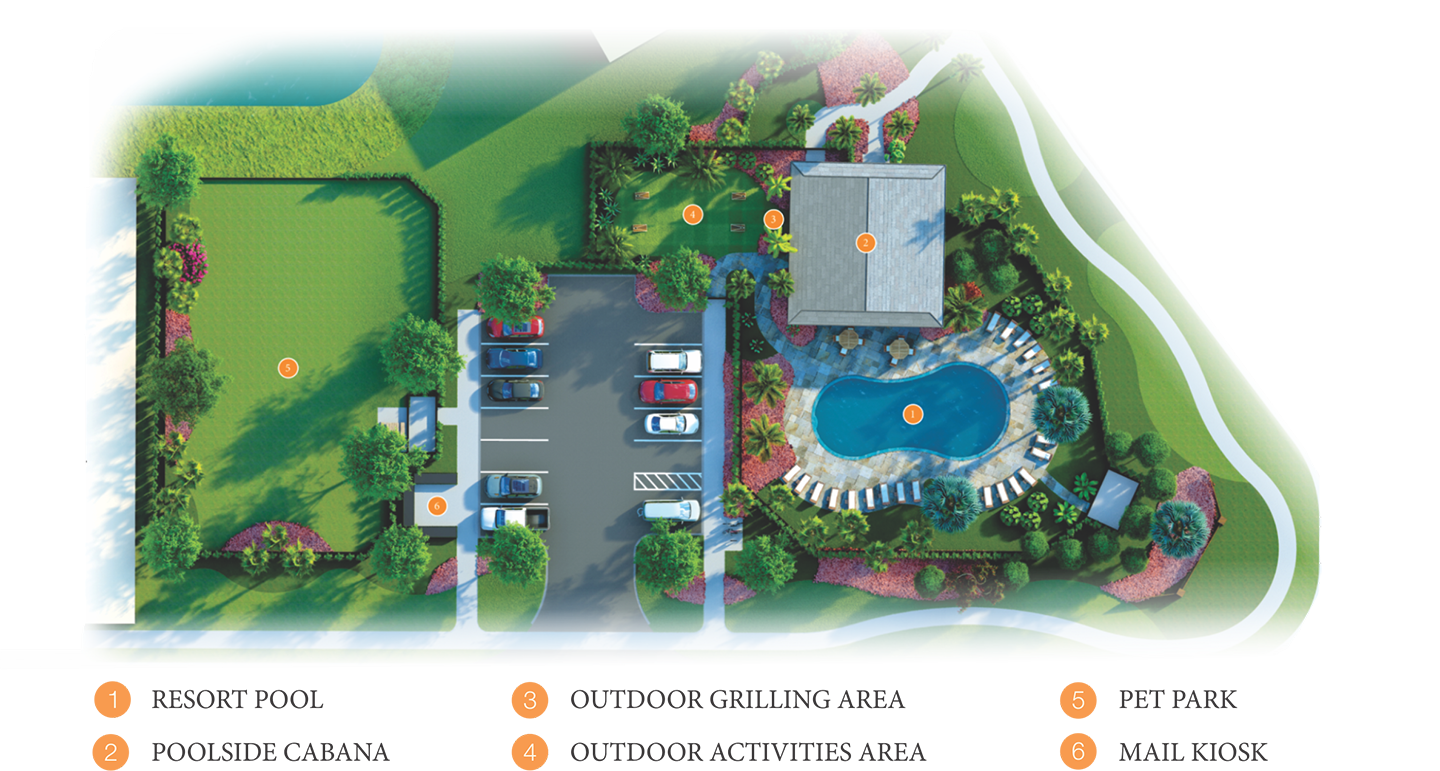 The Cabana Corner will be a mindfully designed amenity catering to your lifestyle needs, inclusive of a covered outdoor pavilion and an intimate resort pool for social gatherings and relaxation. Convenient for life on the move and well-deserved downtime.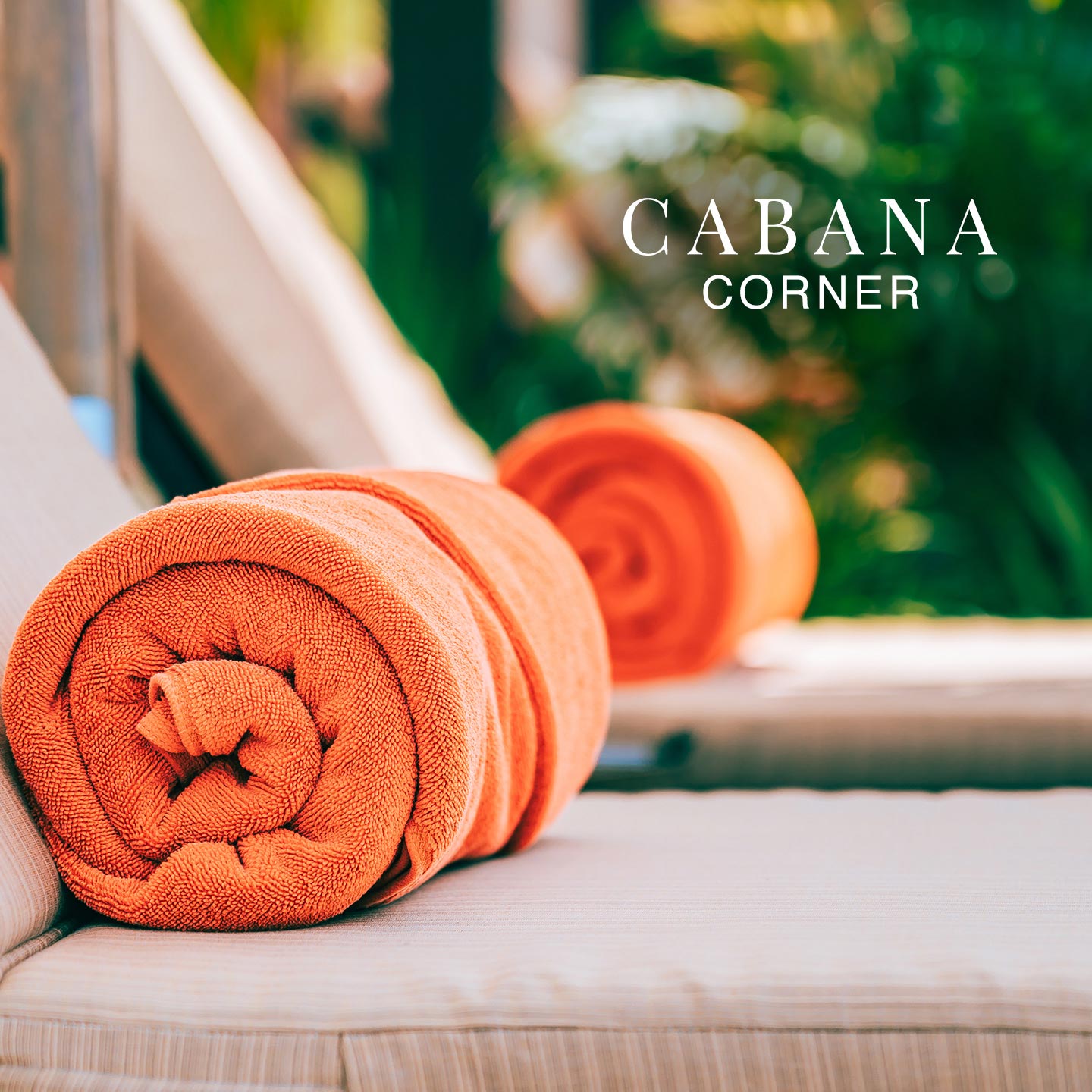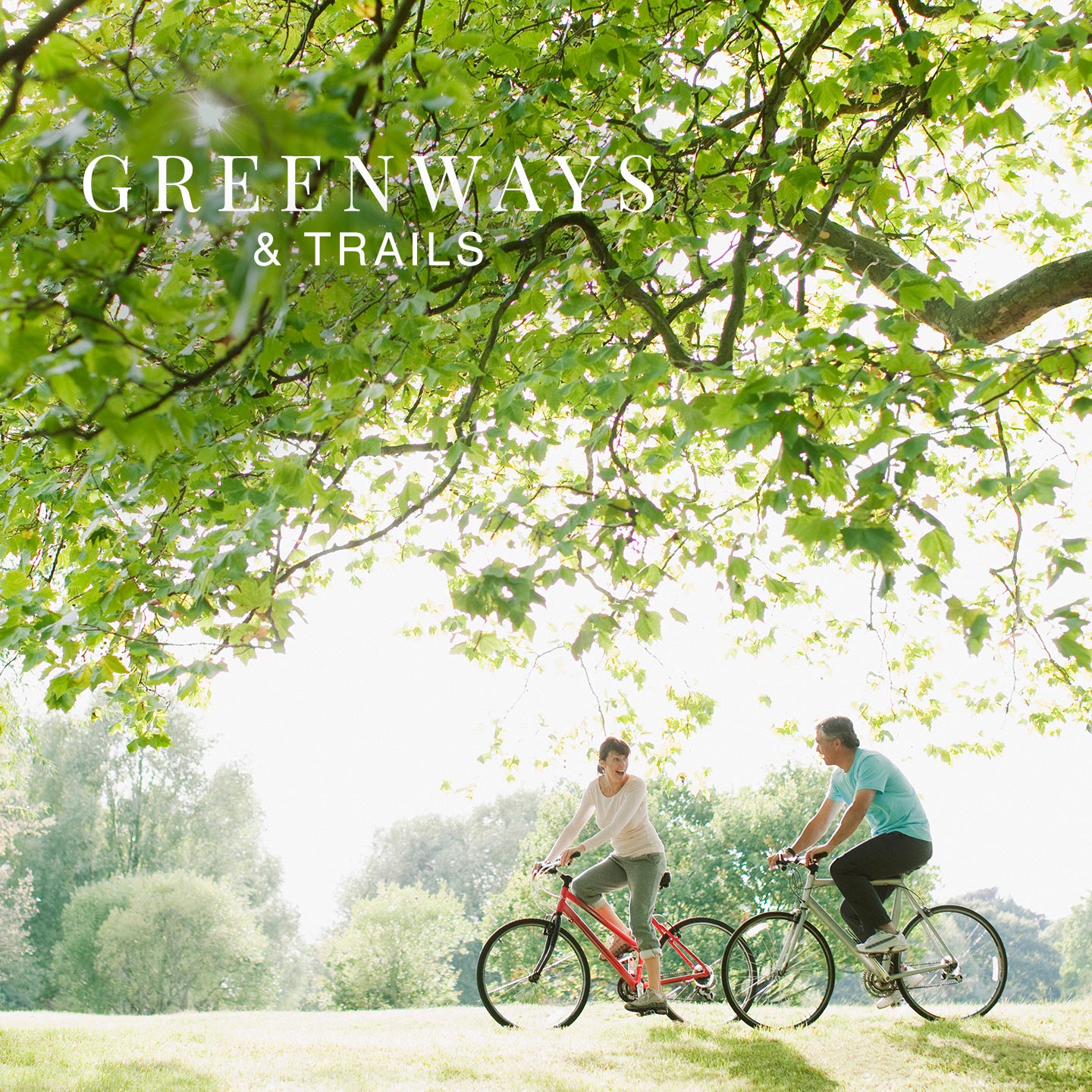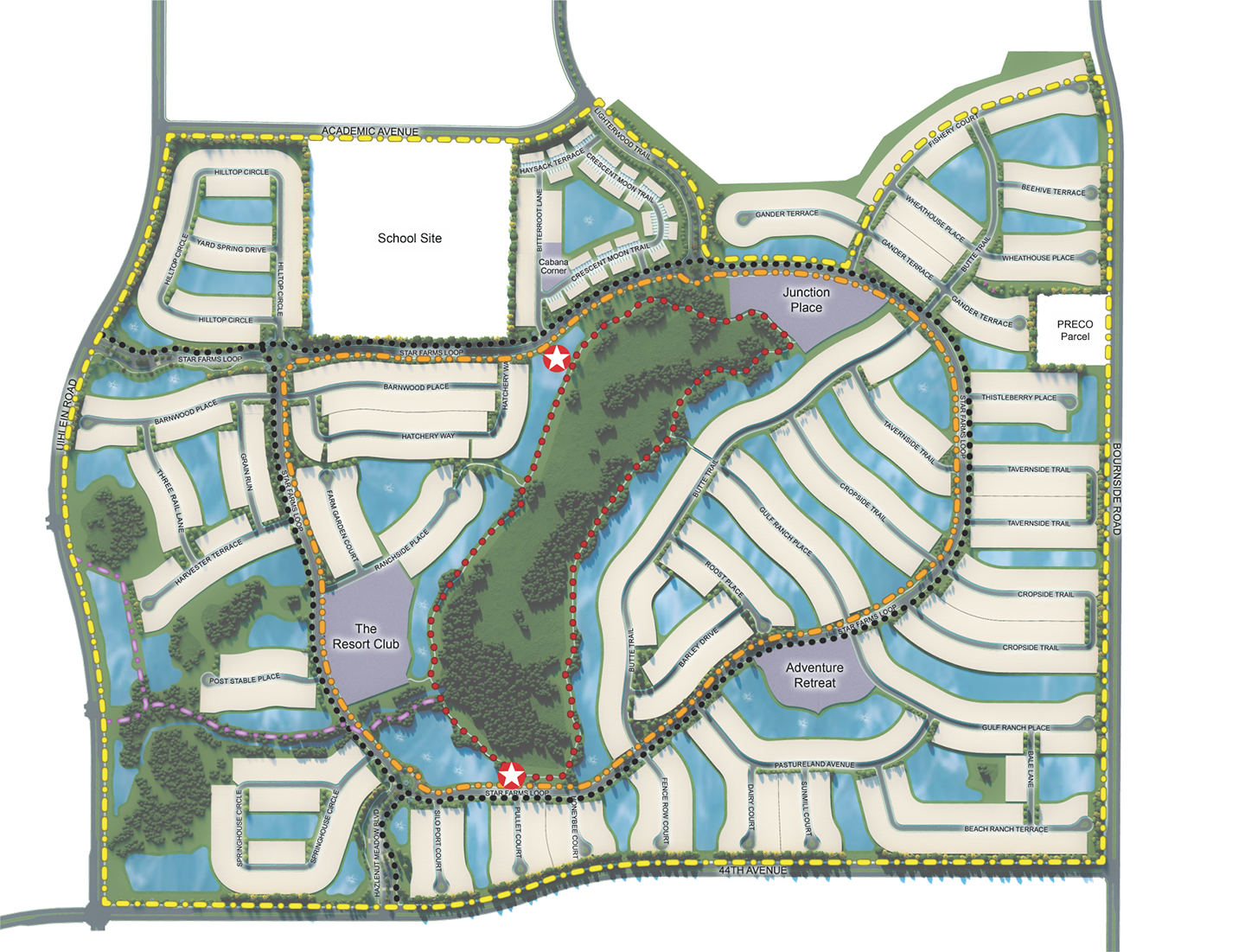 Experience nature and tranquility on our three-loop Greenways & Trails system. Gated and private within the Star Farms village, you'll delight in the refreshing outdoors on the walking, biking and adventure trails.

BUNDLED AMENITIES
DESIGNATED AMENITY CAMPUS
What are bundled amenities? It's where the amenities are included or "bundled" with the home purchase. There is no large, up­front initiation fee, but all homeowners are required to pay association assessments, as outlined in the Community Declaration. The Association Assessments cover access to the designated amenities.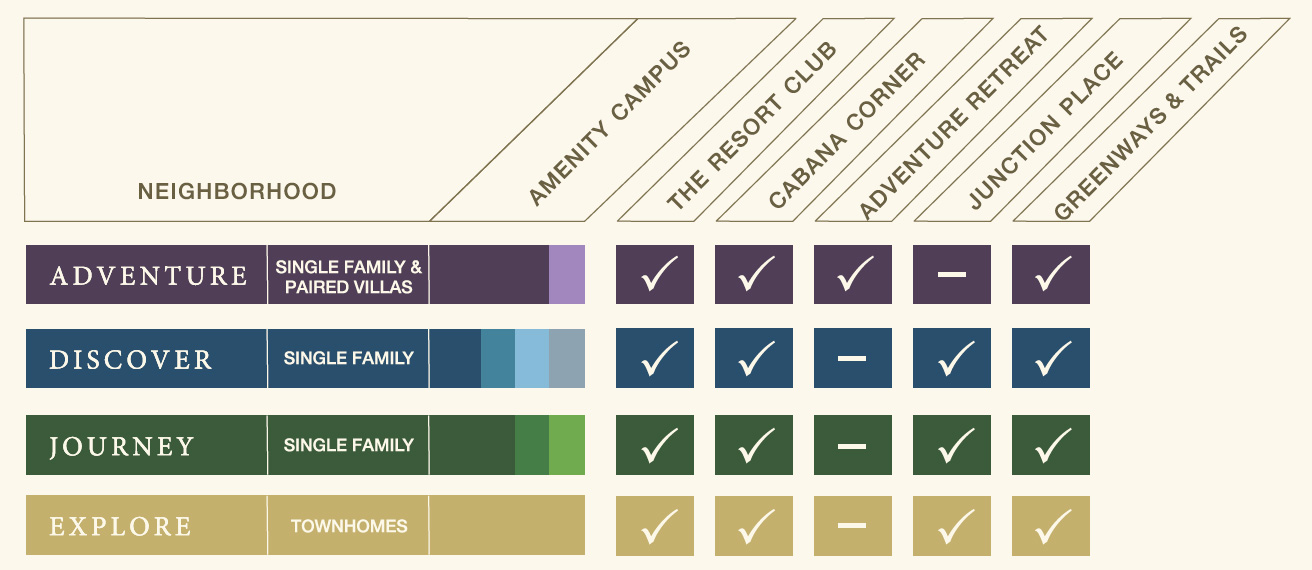 What neighborhood is right for you? All homeowners in the community are entitled to use The Resort Club and Cabana Corner. If you're seeking an exclusive getaway for relaxation and activities geared towards active adults, then Adventure Retreat is your style. If you're searching for a lively game room and after-school programs, then Junction Place is the amenity campus for your crew.

The targeted active adult neighborhood is designed with easy living in mind. Enjoy the relaxing Florida Resort lifestyle with flexible and adaptive spaces that are tailored to your interests. Whether it's coffee and conversation, a quick game of pickleball or a tranquil moment sipping wine, this is the place where you will seek adventure.

The Discover neighborhood collection is designed for families seeking a premium or luxury home set amongst the natural beauty of Florida. Discover is adjacent to the largest natural preserve in the village, an open space that stands as a focal point and a place for tranquility – and may be the ideal place for you.

Journey is a contemporary family neighborhood collection designed for those seeking active living. Experience the Florida outdoor lifestyle from grilling out, catching a game of basketball with neighbors, tossing a frisbee, playing with your pet at the dog park, to cheering on baseball games.

The Explore collection is a townhome neighborhood designed for those looking for a lifestyle that can accommodate their busy lives. With upscale townhome living, this neighborhood offers the opportunity to experience a connection with others, the versatility to live your dreams and get out around town to appreciate the Gulf Coast.
*The timing of amenity programming and final amenity plans are subject to change. Market conditions and the number of homes closed will determine the final footprint of any amenity.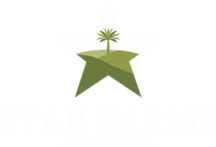 Join the VIP Club to stay updated on Star Farms developments.
*The timing of amenity programming and final amenity plans are subject to change. Market conditions and the number of homes closed will determine the final footprint of any amenity. All homeowners are required to pay association assessments as outlined in the Community Declaration. The Assessments covers the access to the designated amenities. All programming could require additional fees and charges based upon each program design and is subject to change from time to time based upon the Community Hospitality team and market conditions.